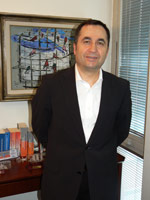 Yakup ARIKAN - Member of the Supervisory Board

He completed his primary school education in Turkey, secondary and high school educations in Aachen-Germany. He graduated from Düsseldorf University with the title of "Senior Engineer of Telecommunication and Correspondence". He became one of the founding partners of BEYTEKS A.Ş. in Istanbul and also became founding partner of AYTEX GmbH in Aachen, then assumed the Chairmanship of the Executive Committee of the latter company. He became founding partner and Chairman of the Executive Committees of the following companies established in the following years: BEYKO A.Ş., ALTEKS A.Ş., BEYBO A.Ş., BEYTUR A.Ş., Sirene Club Hotel-Belek, BEYMODA GmbH, and BEY Group. He presented at some production activities from thread to final ready-made productions, worked in printing industry as well as tourism and energy sectors. He became one of the founders of Union of Turkish and German Ready-made Clothing Producers (TÜDET), Turkish Businessmen and Industrialists Association (ATİAD), Turkish Foreign Trade Foundation and World Turkish Businessmen Foundation, and also became one of the members of Executive Committees and Boards of Trustee of the said organizations. He founded BEYSPOR eV Aachen Football Team and became its Chairman. He assumed the duty of Deputy Chairman of EUROTÜRK eV Aachen Türkish German Friendship Association. He founded ARIKAN Training and Health Foundation and became its Chairman of the Executive Committee. He is presently going on executing of these duties.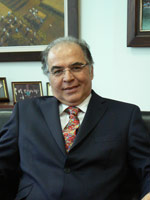 Dr.Ercüment TÜRKTAN-Member of the Executive Committee
He graduated from the Physics Department of Hacettepe University Engineering Faculty in 1973. Following the theses given by him in Ankara University he became Senior Engineer in 1975 and Doctor in 1982. He was in the position of lecturer in Hacettepe University between 1975 and 1982. He worked in private sector up to 1988, and assumed the project leadership in U.S.A. for one year. Between 1988 and 1993 he worked as the Head of Facilities Department in TESTAŞ; Head of Facilities Department, Deputy General Manager, Acting General Manager and, Deputy Chairman of Executive Committee in General Directorate of Turkish State Railways; and as Deputy General Manager, and Member of Executive Committee in Turkish Electricity Authority. He became Founder Member of Executive Committee in Türk Telekom A.Ş. between April 1995 and January 1996. He was in the position of Deputy Undersecretary and Acting Undersecretary in the Ministry of Transport between 1993 and 1996. Following the duties as Prime Ministry Deputy Undersecretary and Prime Ministry Counsellorship he retired in 1997. He also was in the position of Head of Privatization and Investments Department. He is presently the member of Executive Committee and general coordinator of Akkanat Holding. He is married and has 1 child.